Free Newspapers for Mobile – Readwhere App is for you. Read what you will get in this Newspaper App in detail.
If you are looking for Free Newspapers for Mobile, Readwhere is for you. Hundreds of Newspapers are available in the Readwhere app free of cost. Usually we subscribe one or two newspapers to be delivered at our doorstep in the morning. Here hundreds of Newspapers are available in  ePapers  format on Readwhere.
[appbox googleplay appid com.readwhere.app]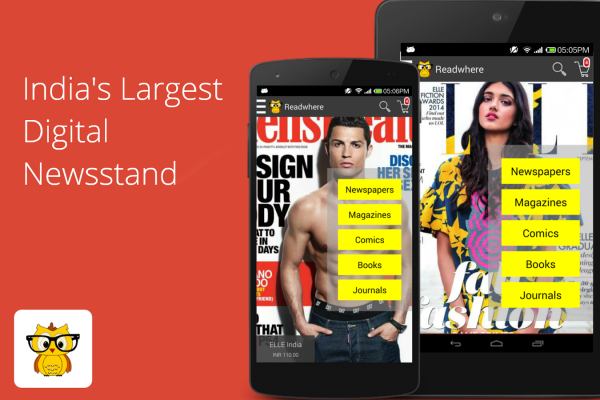 You can get Newspapers in English, Hindi, Marathi, Malayalam, Tamil, Telugu, Punjabi, Gujarati and Kannada languages. All of the editions are available for Newspapers published from multiple cities, so if you are in Delhi, you can read Mumbai edition of the Newspaper of your choice.
Also if you are away from your native place, you can read newspaper of your native area in your own language which might be not available to you otherwise. Readwhere recently updated its app with new design with better navigation and filters. This app is available free on Google Play Store.
All Newspapers are free here. After long use we have not seen slowing speed in the application. Interface is beautiful and smooth. Apart from Newspapers, Magazines, Comics and Books are also available on the Readwhere app.
Magazines, Books and Comics are available on discounted prices. Few of the Magazines and Comics are also free. Once downloaded, you can read your favorite Newspaper, Comic or Magazine offline also.
Though Newspaper reading is little difficult on Mobile screens, Readwhere app is best for reading on you Android tablet.  Readwhere app is available here at Google play.